Preset grid view for "power" editing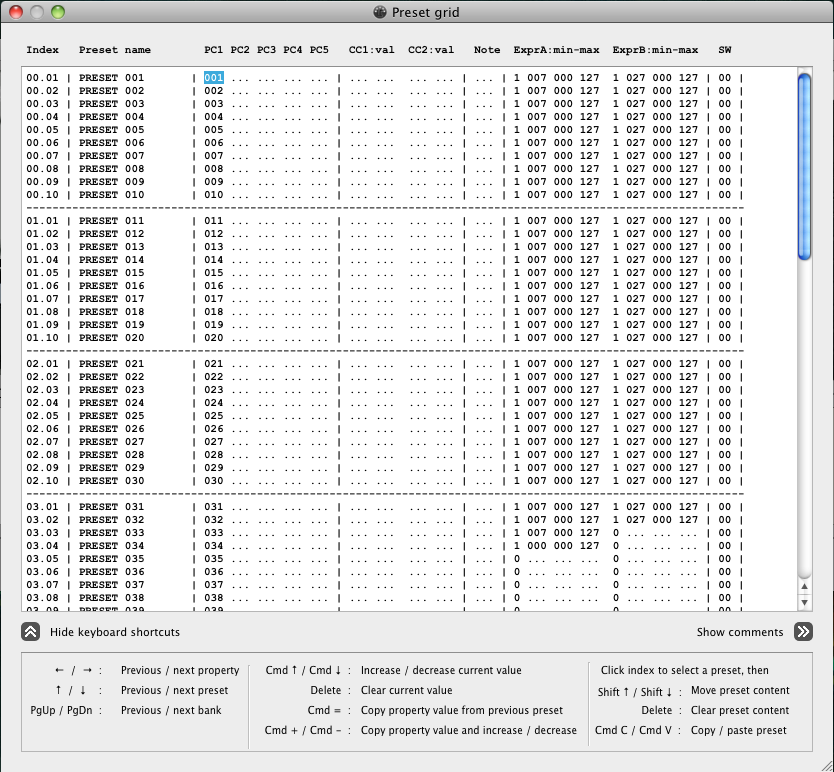 Grid view offers a good overview of your complete setup
Super fast navigation and editing using the arrow buttons
Keyboard shortcuts for copying the value of previous preset allow for very quick duplication of global settings.
Keyboard shortcuts for copy-and-increase. Assign an increasing PC value to each preset in a matter of seconds.
Optional display of comments for each preset. Annotate your setup for later reference.
FCB/UnO Control Center in UnO stompbox mode
1. Stompbox mode offers you 5 stompboxes on upper or lower row.
2. One-click choice between a stompbox or a momentary effect.
3. UnO firmware introduces a third state, "No Change", for relays and expr.pedals.
4. You can specify the state of each stompbox separately for each of the presets (ON/OFF/no change).
5. Stompboxes have a specific preset setup pane, making setup of the toggling CC messages a breeze.